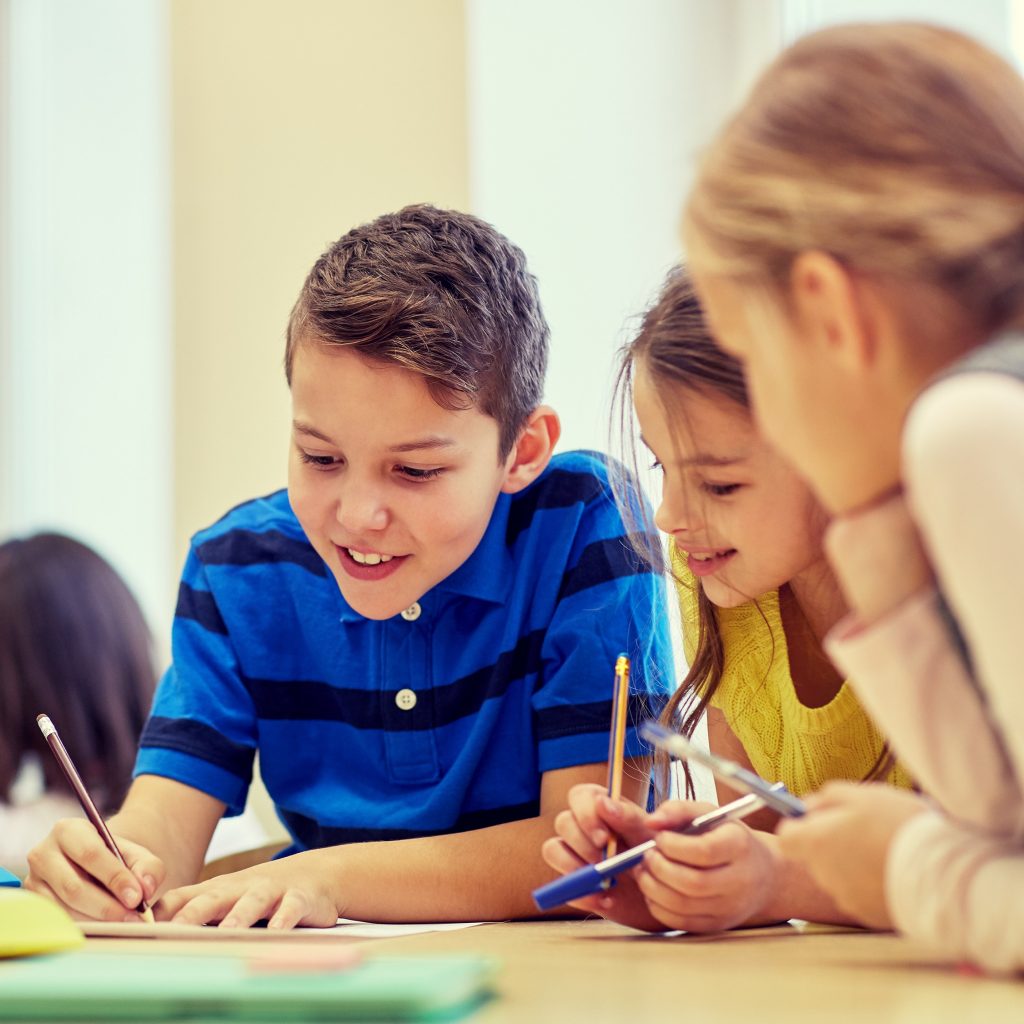 English for Kids h4> Junior & Teens h3>
The Junior and Teens programs focus on oral comprehension as well as other aspects of linguistic and grammatical structures in the English Language.
The Junior program is a comprehensive English language course ranging from beginner to intermediate level. It is designed for children from the age 6 to 12. These courses introduce aspects of learning and memorization that allow the learner to acquire a certain level of spontaneous communication in English. This program has four levels, and classes take place thrice a week, in groups with a maximum of ten participants. For each level there is a course book which includes a variety of exercises and activities as well as an audio CD.
The Teens program consists of four levels, from beginner to intermediate level. It is designed for learners from the age of 13 to 19. The students are encouraged to build up their confidence in the use of English. The students continue to practice through interesting role-plays and challenging activities to develop their listening skills, and to learn to use English to express their opinions and ideas. The four levels of Teens are designed so that, once completed, students are ready to take the First Certificate in English examination or other equivalent qualifications.